APPLICATIONS
In-Line Inspection for the Automotive Industry
Inspect a wide range of welded, cast, and stamped structural components no matter how large or complex they are.

From side beams and axles to cross car beams, underbodies, and EV battery packs; Mapvision provides you deep analytics for both product quality and process capability.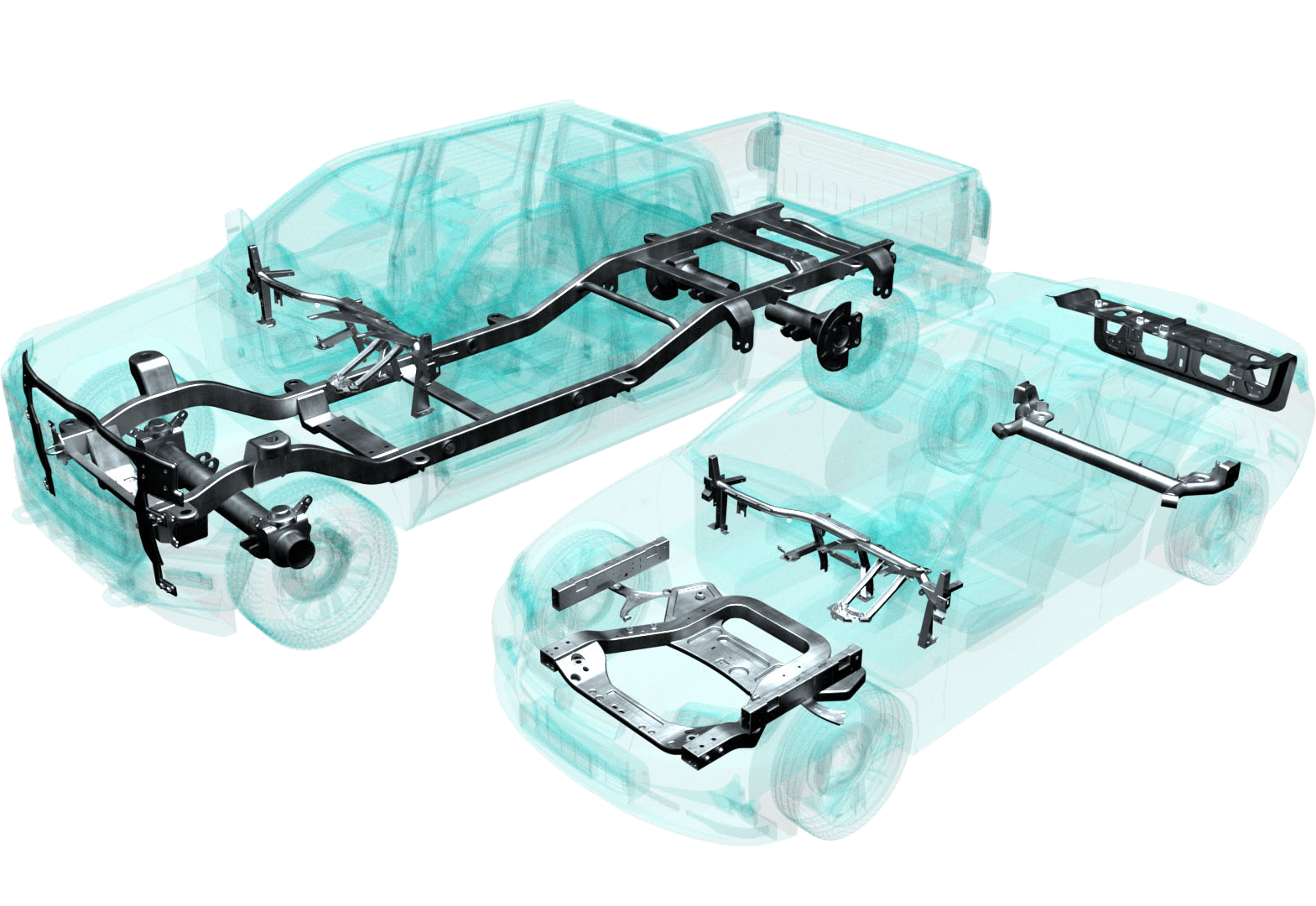 100% x 100% IN-LINE INSPECTION
Take Full Control Over Quality even for the Most Complex Parts
Inspect 100% of the features for 100% of the parts you manufacture within Takt time – even for the most complex parts with hundreds of inspection points.
Safe Quality Containment
Detect out-of-spec parts as soon as they are produced to safely contain them within your facility. Avoid OEM line shutdowns and expensive warranty claims. Build a reputation for 100% delivery quality.
Real-Time Process Analytics
Monitor your process performance for each feature, component, and production cell in real-time. Utilize deep-dive data to reveal complex variation patterns and trends. Prevent scrap and enable advanced closed-loop manufacturing processes.
Virtual Sorting of Shipped Parts
Conduct new inspections for new or pre-defined features on product digital twins – without needing the physical parts. Conduct sorting activities completely digitally with Virtual Sorting.