SOFTWARE
Mapvision Result Suite
Result Suite enables you to take full control of your inspection data and conduct deep analysis both for product quality and process capability.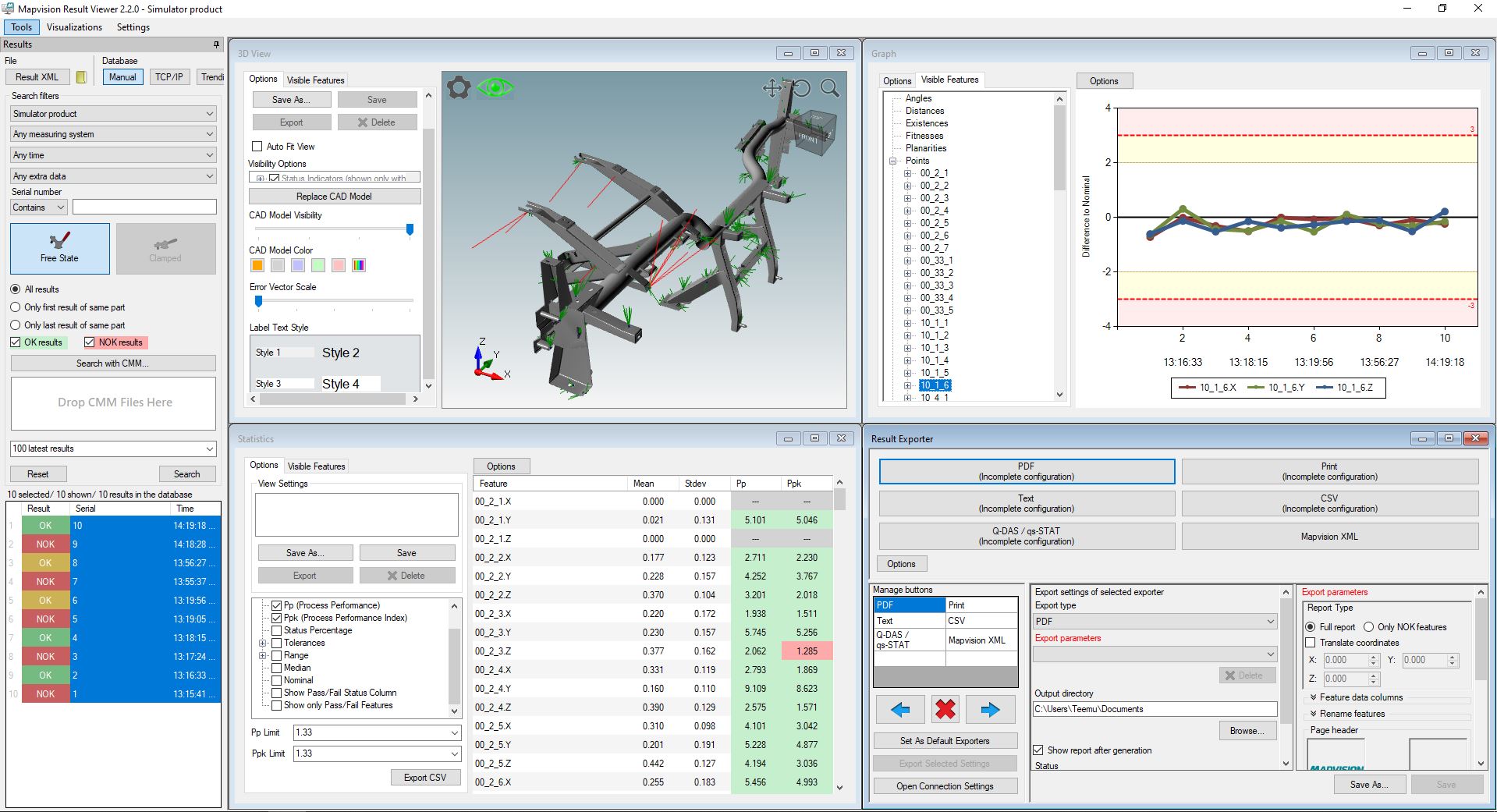 RESULT VIEWER
Make Process Data Understandable
Get exact numbers for direct use in line adjustment and an overall view of your process. Result Viewer combines automatic statistical analyses and clear trending graphs with an intuitive 3D model of error vectors. Take advantage of powerful, tailored reporting capabilities, both on-site and remotely.
Freely configurable graphs, statistics
Error vectors displays
Individually configurable displays for different purposes
Access to measurement images directly from result display
Automatic data storage in Result Database
Capability analysis: Correlation, Type-1 Study, Type-2 Study and Type-3 Study
IMAGE STUDIO
Bring Camera Images to Life
Understand your production status – view measurement images and animations any feature on any part. Easily identify defects, save time and money.
Our system takes over 40 images of each measured part. These images also reveal production information essential for improving your processes.
Animate up to 500 images from any measurement camera to visually inspect and identify defects
Use feature locators to identify inspected features on the measurement images
Analyze geometric deviations from reference parts with one-click
Visually analyze even non-measured issues such as surface quality, cracks, and weld seams