SOFTWARE
Mapvision Editor Suite
Editor Suite allows operators, quality managers and other dedicated Mapvision Quality Gate users make changes to the inspection program settings independently at the production site.
Add new inspection points

Update nominals and tolerances

Fine-tune the measurement program

Conduct measurement reference updates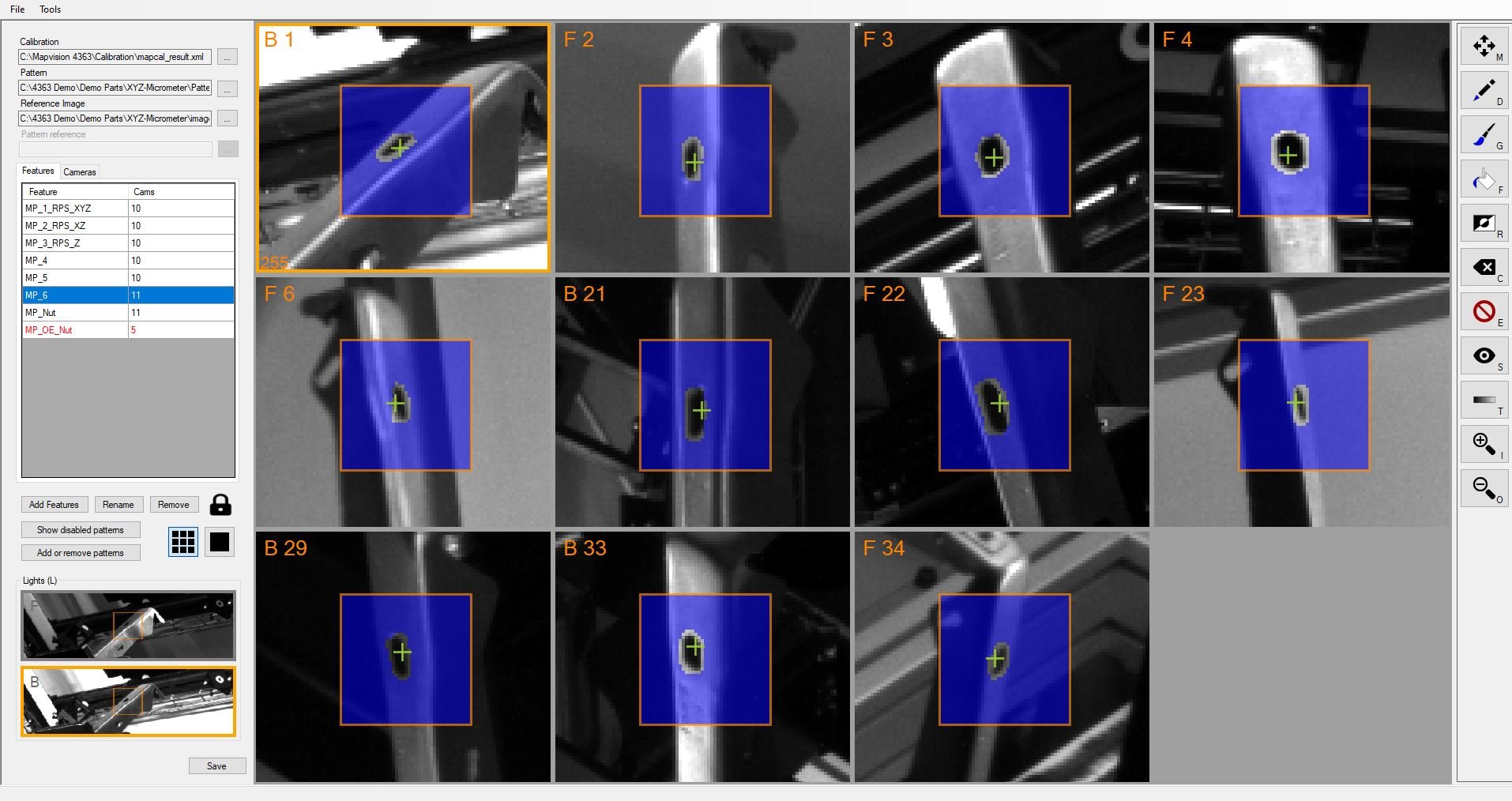 Respond to Change Requests Immediately
With Editor Suite, respond immediately to any change requests, for example, updating feature names, adding new inspection points to the existing program, or even conducting reference updates.
Reduce Costs with Shorter Response Times
Deploying engineering change requests (ECRs) are time consuming activities and time is costly for a fast-paced manufacturing line. With Editor Suite, update the inspection program within minutes instead of hours and take advantage of Quality Gate immediately to measure process performance after the line adjustments – reducing line downtime.
Complete Trainings and Onboarding
Our experts provide extensive trainings and fully onboard your personnel without any additional costs.
Light
---
Fine tune the measurement program

Edit feature names

Re-run measurements from stored images and validate offset adjustments
Standard
---
Fine tune the measurement program

Edit feature names

Re-run measurements from stored images and validate offset adjustments

Conduct reference updates

Update the visual inspection program for presence checks
Extended
---
Fine tune the measurement program

Edit feature names

Re-run measurements from stored images and validate offset adjustments

Conduct reference updates

Update the visual inspection program for presence checks

Fully manage and update the inspection settings

Add new features and measurement points

Update nominals and tolerances
LEARN MORE
Adding New Points and Distance Measurement
LEARN MORE
Programming for Multiple Features