Mapvision | Q
100% x 100% In-Line Inspection
Inspect ALL features for EACH part you manufature within your Takt time – even for the most complex components with hundreds of features.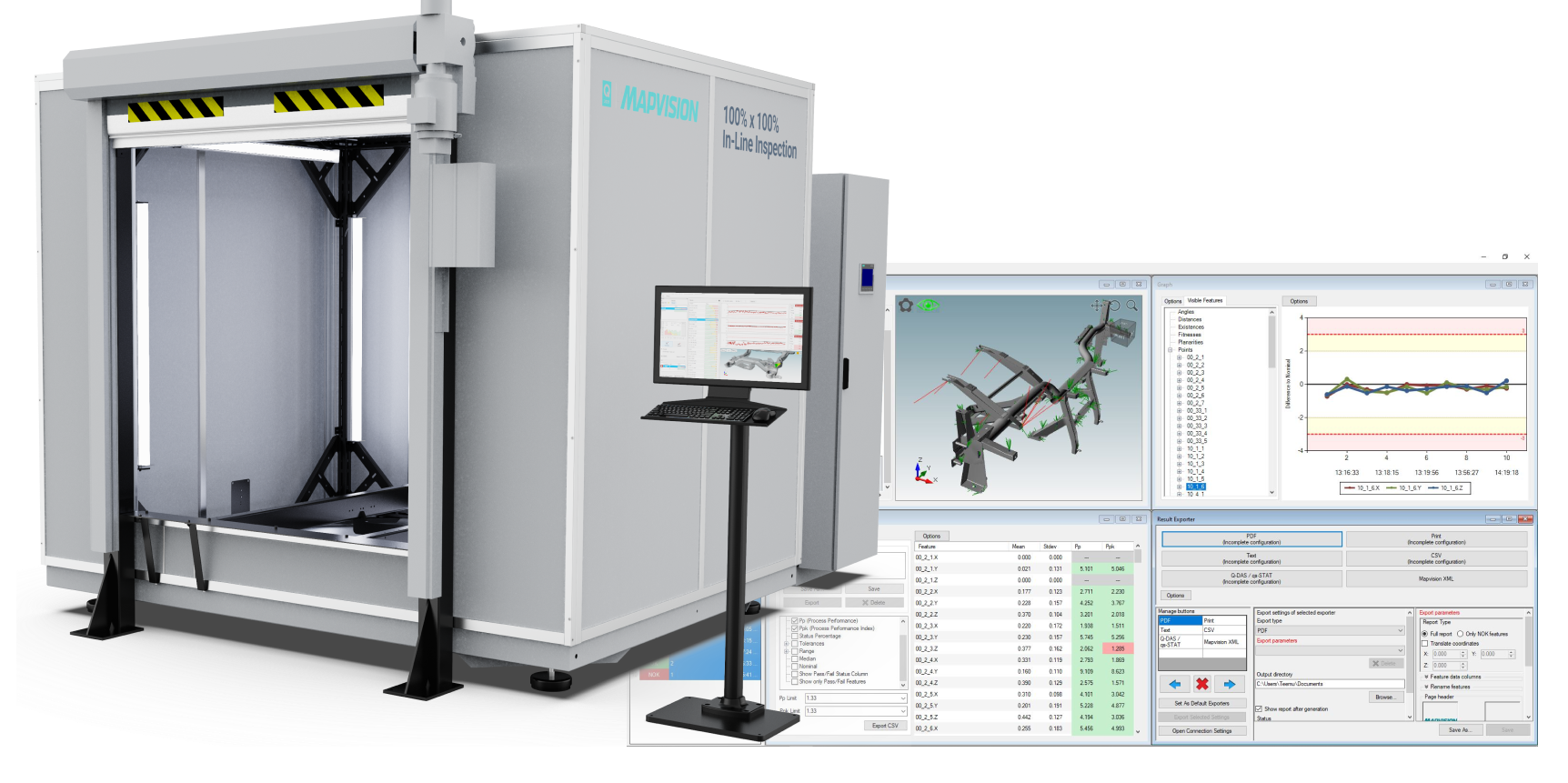 750+ Inspection Points in Approx. 30 Seconds
Inspect 750+ inspection points within approx. 30 seconds – empowered by Mapvision's patented machine vision and photogrammetry algorithms.
3D Geometric Measurement and Presence Check
Collect GD&T calculations, 3D position measurements, and presence check results in the same inspection cycle for each part and all features.
Eliminate CMM Correlation Studies
Eliminate your dependence on CMMs, correlation studies, and reference parts. Use the CAD model of the part as a measurement reference and achieve CMM level accuracy without the hassle.

Safe Quality Containment
---
Detect each and every out-of-spec part as soon as they are produced. Deliver only OK parts, avoid OEM line shutdowns, and eliminate expensive warranty claims. Eliminate the need for manual internal sorting and reduce the cost of quality while building a reputation for 100% delivery performance.
Real-Time Process Analytics
---
Monitor your process performance for each feature, component, and production cell in real-time. Reduce internal PPMs, cut downtime and increase OEE by identifyting process deviations and conducting root cause without delay. Cut rework with sustained process stability.
Advanced Traceability
---
Associate each part produced with its whole production history. Create a complete memory of your production for advanced part traceability and retroactive inspection. Eliminate OEM sorting, avoid batch recalls, and measure parts that are no more physically available in your premises.
TECHNOLOGY
A Completely Digital, Image-Based Solution for the Industry 4.0 Era
Mapvision Q is a vision inspection solution that combines the latest advancements in machine vision and advanced photogrammetry with its proprietary, fixed multi-camera technology – delivering unparalleled inspection speed, flexibility, and digital sophistication to disrupt quality management.
Capture images

Save to database

Inspect

Analyze & manage

Retroactive Inspection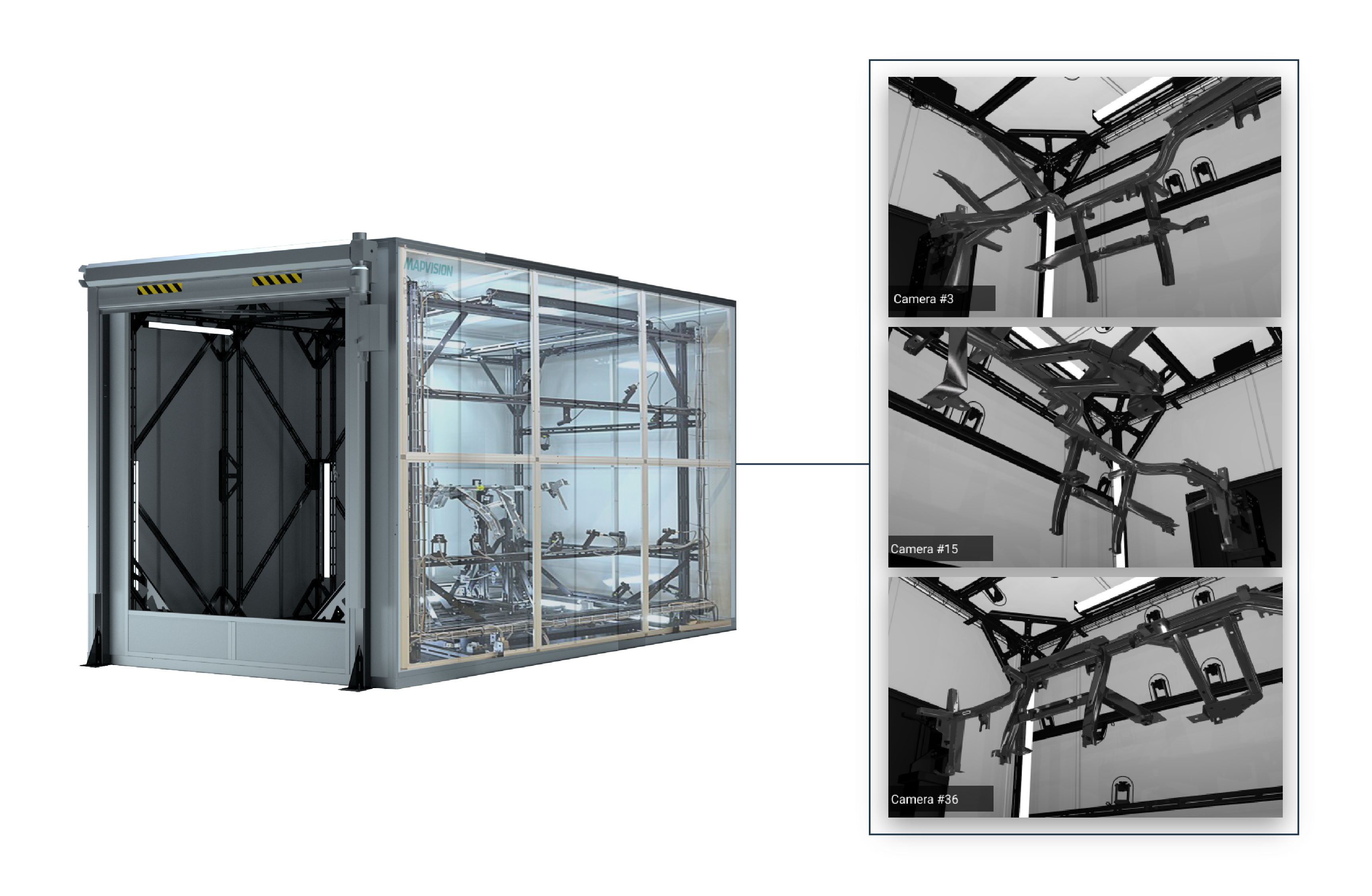 Capture Images
An extensive set of fixed cameras capture images of the whole inspection volume and features from multiple angles – providing a complete model of the part and all the inspection points in detail within few seconds.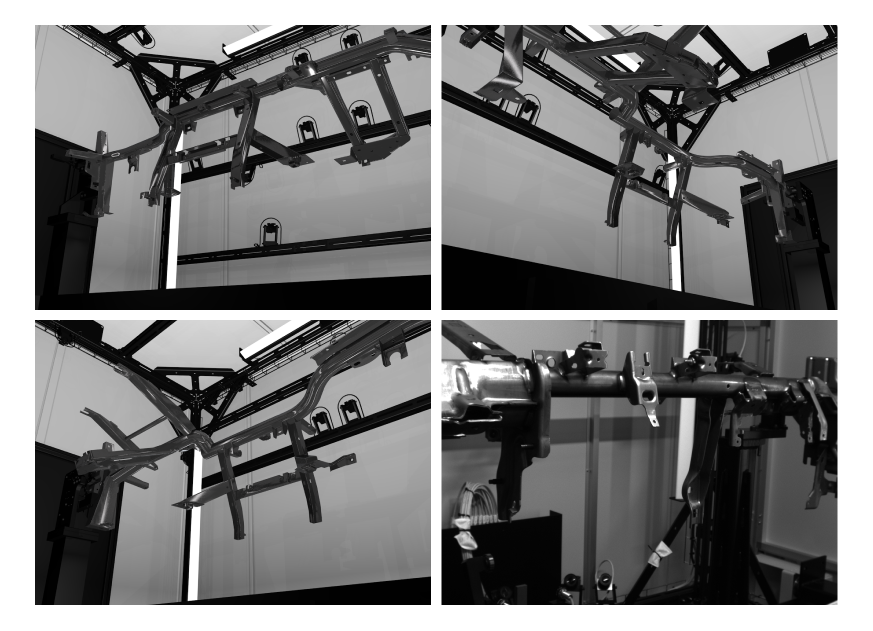 Save to Database
Images are saved to the image database of the measurement unit to be passed to Mapvision's inspection algorithms.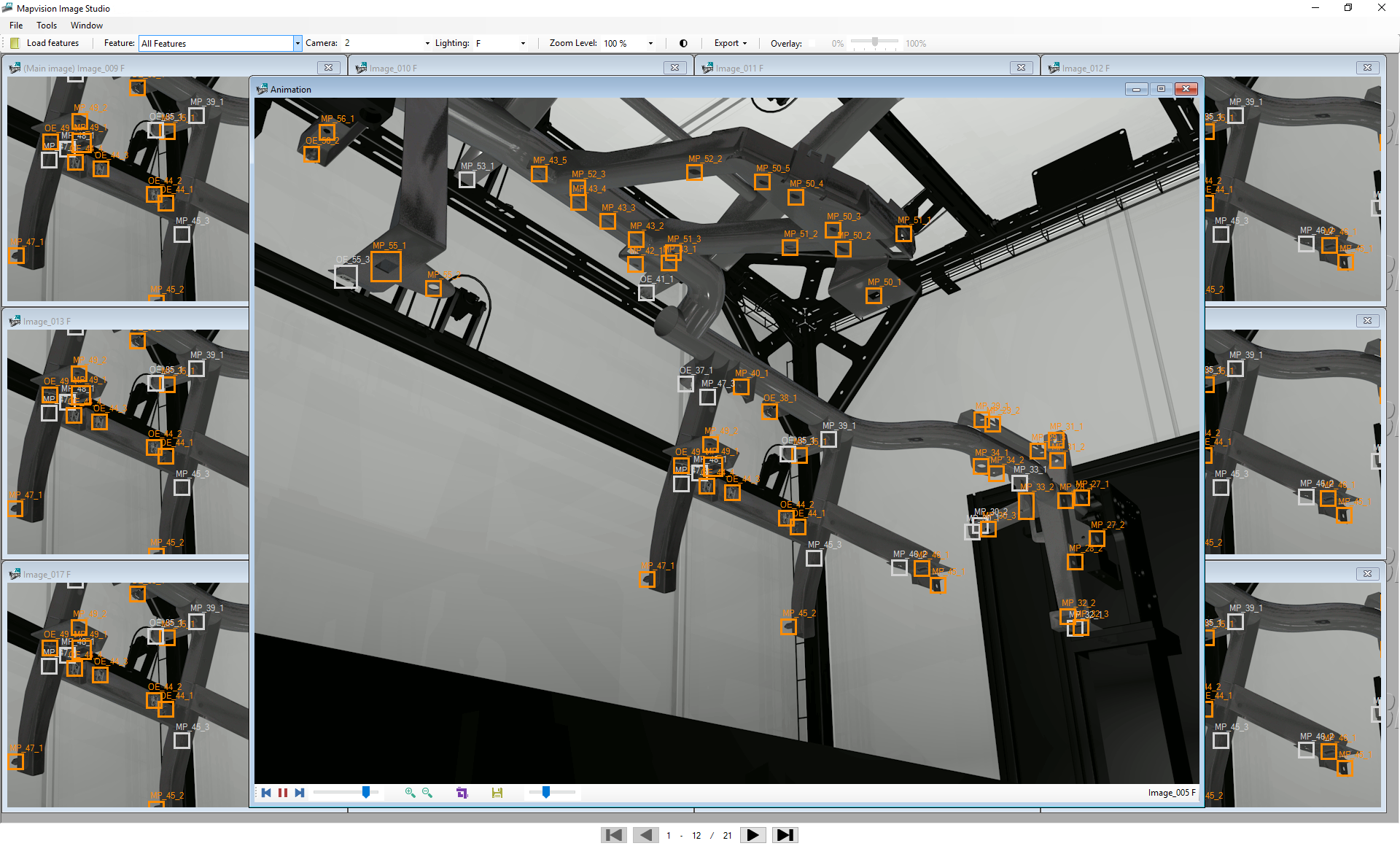 Inspect on the Images
Mapvision's powerful machine vision and photogrammetry algorithms conduct the geometric measurements and presence check of the features directly on the images – removing the need for the physical part once the images are collected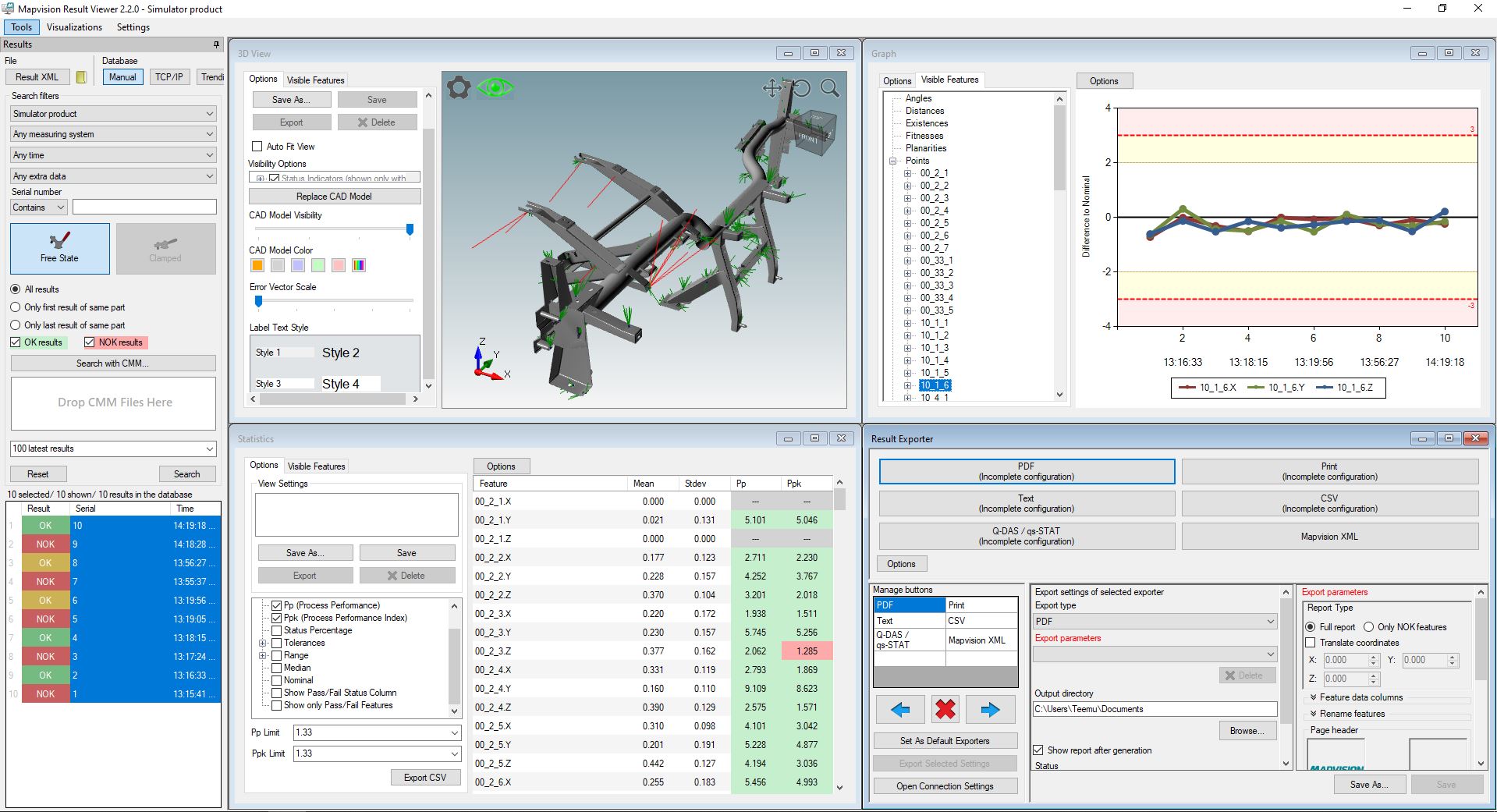 Analyze and Manage
Inspection results are made available in real-time to conduct deep-dive analysis. Users can adjust the measurement program, add new inspection points, and even manage the whole process remotely at any point.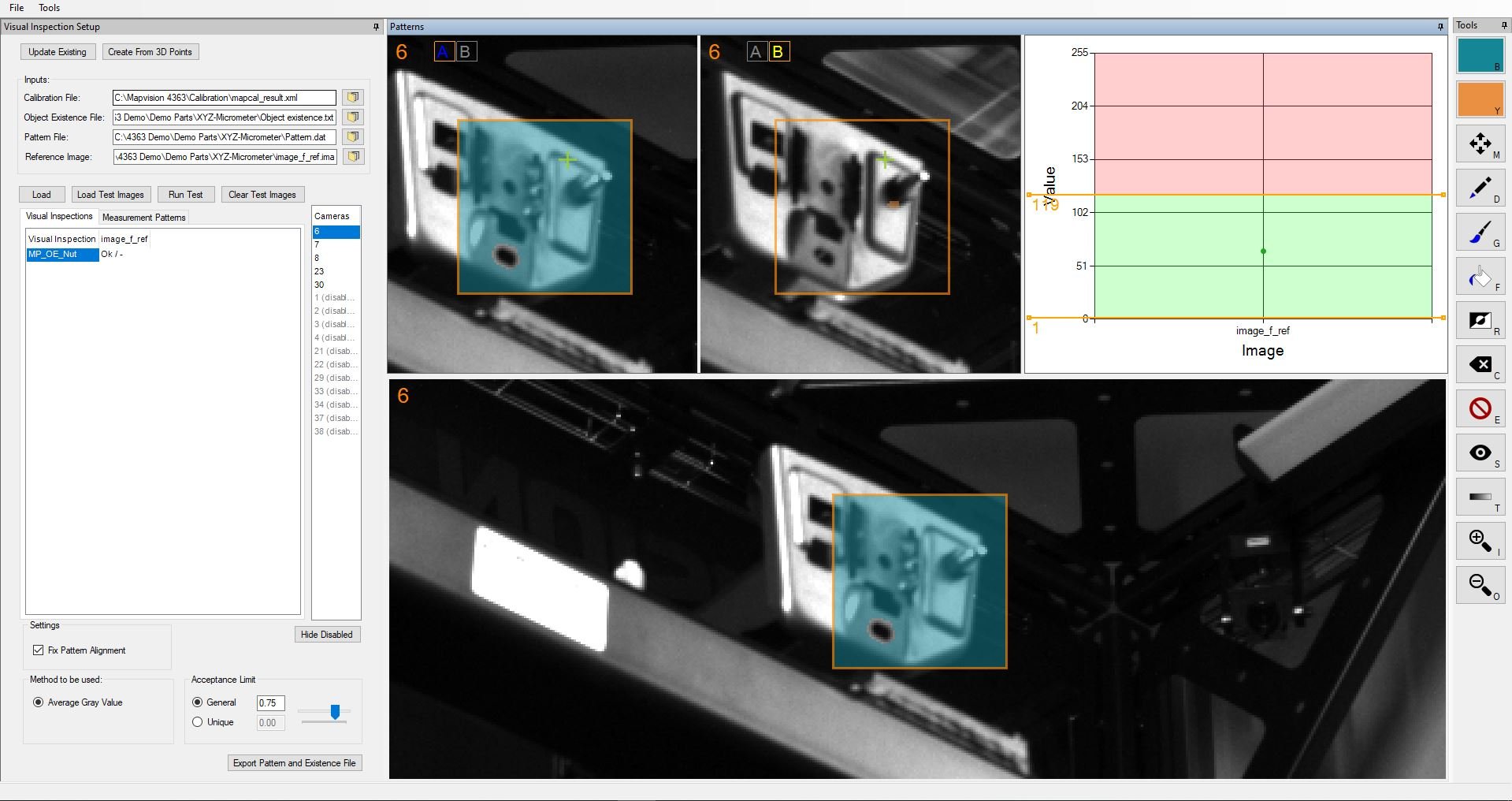 Retroactive Inspection and Virtual Sorting
Users can go back to the database to inspect completely new features or to re-run inspection for modified specifications even if the parts are not physically available anymore in their premises since all inspections are conducted on the images collected from the whole volume of the part.
APPLICATIONS
From Structural Components to Body-in-Whites
Inspect a wide range of welded, cast, and stamped structural components no matter how large or complex they are.

From side beams and axles to cross car beams, underbodies, and EV battery packs; Mapvision provides you deep analytics for both product quality and process capability.
Cross Car Beam Inspection
200+
# of inspection points

---
30 seconds
Inspection cycle time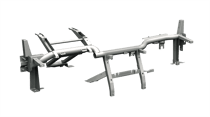 EV Battery Module Inspection
300+
# of inspection points

---
40 seconds
Inspection cycle time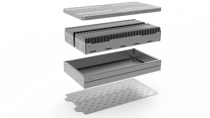 Body-in-White (BiW) Inspection
500+
# of inspection points

---
40 seconds
Inspection cycle time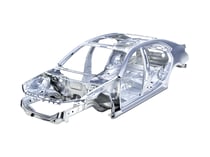 100% x 100% IN-LINE INSPECTION
Unparalleled Inspection Speed Enables Real-Time Inspection even for the Most Complex Components
By keeping the inspection cycle time consistently under the production Takt time even in case of hundreds of features to be inspected, Mapvision enables manufacturers to replace statistical process control (SPC) with real-time in-line measurement results from each feature and each part.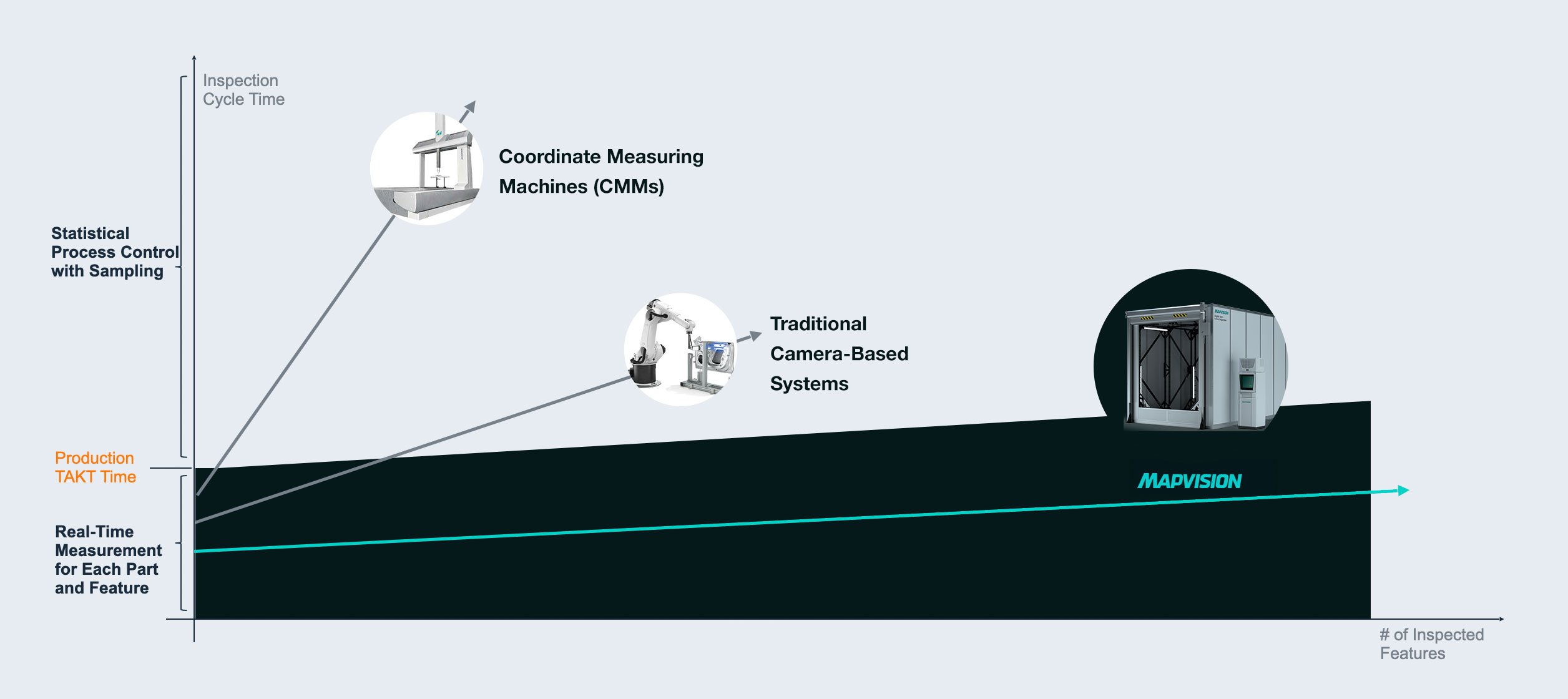 Contact Us Now
Contact us to get further information about how we can help you optimize your manufacturing process.