Exciting everyday work and great people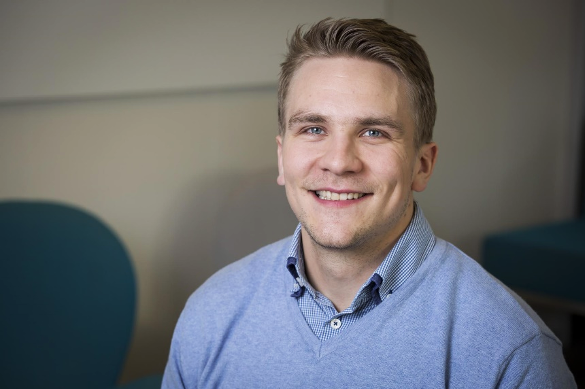 "My name is Joakim Siirilä and I am working as Product Manager in our Product Management team. I joined Mapvision 2015 and since then I´ve been able to try a lot of different positions from service work to projects, and from presales to product management.
I came to Mapvision with a background in mechanical engineering and I´ve been able to use my school studies especially in presales and while working with the customers in the automotive industry. One of the best things for me at Mapvision has been the opportunity to work with different cases and to learn a lot of skills outside my school education. In my current position, I can use everything I have learned so far in practise, working with different teams from R&D to sales.
I´ve enjoyed working for Mapvision because of exciting everyday work but also because of the great people and culture. We have a relatively young team full of positive energy to get things done and we focus on continuous improvement."